Triple success
Jet2.com and Jet2holidays has triumphed once again in the Travel Weekly Globe Awards, scooping an unprecedented threeawards.
For the fifth year running,Jet2holidayswas awarded Best Short-Haul Operator at the prestigious awards, held at Grosvenor House in London.
We were also recognised for our partnership approach to working with independent travel agents by voting Jet2holidays as Best Trade-Friendly Brand. This accolade celebrates our 20-strong trade team and our dedicated commitment to investing in our independent travel agency partners to help them drive business growth.
Adding to our vast award collection, Jet2.com beat a number of other well-known airlines to be named the Best Short-Haul Airline by UK travel agents for the eighth time in nine years.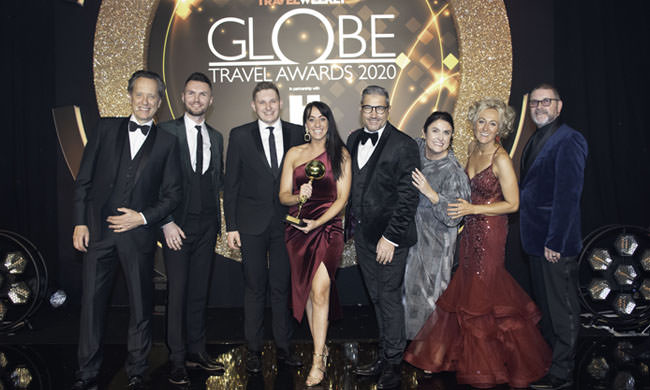 Now in its 43rd year, the Travel Weekly Globe Awards are widely acknowledged in the travel industry and recognise the best companies and individuals in a range of sectors as voted for by travel agents.
Alan Cross, Head of Trade at Jet2holidays, said: "The Travel Weekly Globe Awards are seen as one of the industry's leading award ceremonies, celebrating the very best in travel. To win three awards is resounding recognition from independent travel agents and customers, and we would like to say thank you to everyone who voted for us.
"We are incredibly proud of our achievement, as our team work tremendously hard year-after-year to deliver our award-winning VIP experience to both agents and customers alike. These latest award wins prove yet again that our approach to providing the best product and service is working. After a great start to the year, we're looking forward to a successful 2020, working in partnership with independent travel agents."