We're all Customer Helpers
At our airport bases, we're looking for friendly and approachable people who can deliver our famous VIP customer service at check-in, boarding and arrivals to keep our all-important customers happy and to ensure our aircraft depart on time. There's a range of bases to choose from, including ten throughout the UK, as well as across Spain and Portugal.
Latest opportunities

Passenger Service Agent - PMI
Palma Mallorca
Permanent Intermittent
View and apply
Customer Service Agent - Santorini Airport (JTR)
Santorini
Fixed Term
View and apply
Passenger Service Agents - MAH (Menorca)
Menorca
Permanent Intermittent
View and apply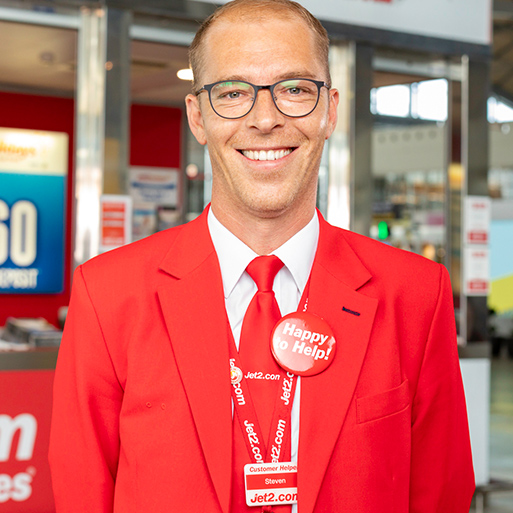 Career Opportunities
While delivering our award-winning customer service, you'll have opportunities for career progression and personal development.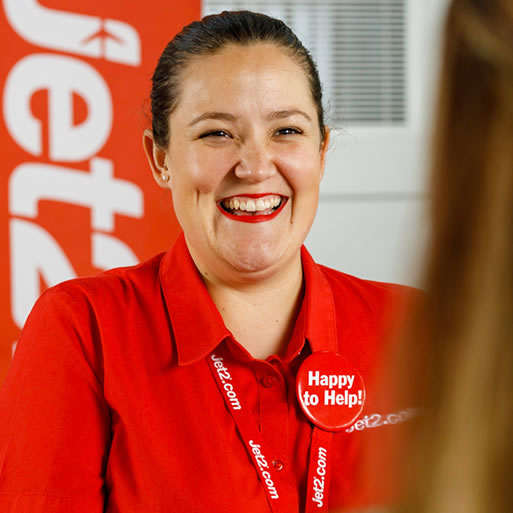 Training
At Jet2.com, we offer industry-leading training across all of our customer facing roles.
A day in the life of a Customer Helper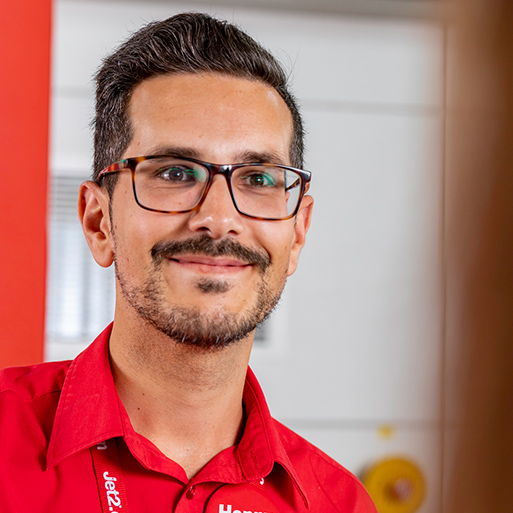 Customer Helper – UK
A Day in the Life of a Customer Helper at Jet2.com in the UK.

Watch video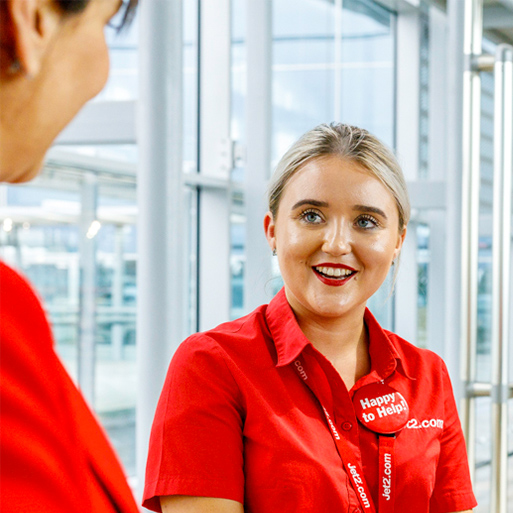 Customer Helper – Spain
A Day in the life of a Customer Helper in Spain at Jet2.com.

Watch video

Ground Operations Careers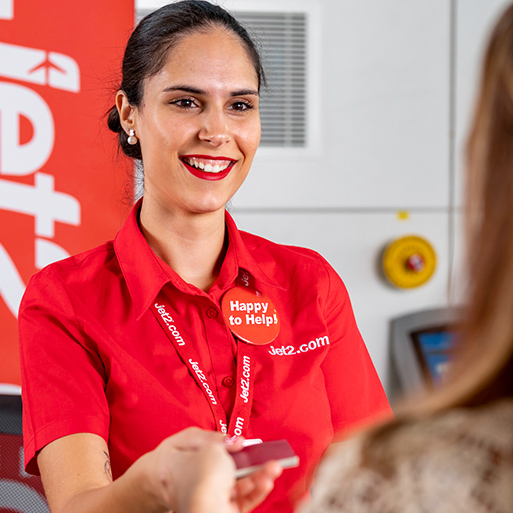 Rewards
As well as enjoying our company-wide benefits, you could be recognised through our 'A Great Deal Friendlier' Brilliance awards scheme.


Application process
Customer facing at the airport
Online Application Form and Assessment
Takes 20-25 minutes to complete


Assessment day
Includes 121 Interview and Group Task


Offer of Employment
Role, hours, start and training date confirmed


Pre-Employment Checks
Through our 3rd party referencing partner


Start your role
Complete your training and start helping our customers!